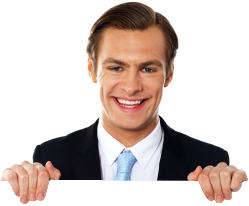 Usage Policy
Your commercial messages should only be sent when you have consent. This may be express consent from the person you wish to contact – a direct indication that it is okay to send the message, or messages of that nature. It is also possible to infer consent based on a business or other relationship with the person, and their conduct.
Your commercial messages should always contain clear and accurate identification of who is responsible for sending the message, and how they can be contacted. Identification details that are provided must be reasonably likely to be accurate for a period of 30 days after the message is sent. This would be a consideration if the business was about to change address.
Your commercial messages should contain an unsubscribe facility, allowing people to indicate that such messages should not be sent to them in future. This could be as simple as a line in your message saying "If you wish to opt out from future messages, send a reply with the subject UNSUBSCRIBE". After a person indicates that they wish to unsubscribe, you have five working days to honour their request. Similar to the identification of the message's sender the unsubscribe facility must be reasonably likely to remain accurate and functional for a 30 day period. It need not be an automated process, but should be reliable.
You are responsible for the privacy and storage of your username and password.
You agree that all activities, which can be traced to your username and password, are deemed as having been performed by yourself and are legally binding to you. You accept responsibility for your message content, in accordance with generally applicable laws. CYBERCOM does not assume any liability for content of messages sent. You exempt CYBERCOM from any claim that may arise from third parties as a result of message content. You are to be held solely responsible. CYBERCOM reserves the right to exclude you from using this service refunding the remaining amount in your account. In any other circumstance all purchases must be considered as final, in compliance with our no refund policy.
Any illegal use of the SMS service is strictly prohibited, in the form of messages containing any sexual, racist or discriminatory content and any such usage may be considered as harassment to an individual or an organization.
You acknowledge that CYBERCOM delivers SMS messages via major telecommunications companies and mobile network providers and can therefore only influence the delivery transmission of SMS messages within the technical constraints imposed by the above mentioned providers. SMS messages submitted via the Internet will be transferred to the addressed mobile recipients in due course, provided that the recipient's phone is switched on and located in an area covered by his subscribed mobile network provider. You acknowledge that, depending on the recipient's mobile provider service, it may not be possible to transmit the SMS message to the recipient successfully.
CYBERCOM neither claims nor guarantees either availability or performance of this service. While CYBERCOM makes every effort to deliver the message promptly, CYBERCOM accepts no liability for transmission delays or message failures.
CYBERCOM debits transmitted SMS messages according to its transmission logs. These logs are deemed correct and valid even if the customer has objected against the correctness of the accounting records, except if CYBERCOM's investigations have produced evidence of technical problem or error. The SMS pricing scheme is published on the CYBERCOM web site. Because CYBERCOM cannot guarantee delivery of the SMS messages to the recipients due to possible errors on the part of the mobile network providers, CYBERCOM does not refund undeliverable SMS messages to you.
The SMS account balance is non-refundable, and does not bear interest.
The SMS account will expire after 12 continuous months without use. Expired accounts will be closed automatically and all credits will be forfeited.
In accordance with the legal requirements, usage data is recorded for the necessary purposes of maintaining the messaging service.
You use the service entirely at your own risk.
You process (e.g. collect, store, alter, use or make available) the personal data relating to any mobile end user, only on the basis of explicit consent from the mobile end user.
You guarantee every mobile end user the right to object to your processing of personal data relating to the mobile end user and processed for the purposes of direct marketing.
In general you shall under no circumstances send SMS traffic to mobile end users for the purposes of direct marketing to randomly generated mobile numbers (spamming). In particular you shall not address the mobile end users with SMS inviting the mobile end user to call back a premium rate number or send a SMS charged at a premium rate.
You guarantee that the content of any SMS is always respecting and not in any way in conflict with the fundamental human rights recognized in any national legislation applicable to our business and in the Convention for the Protection of Human Rights and Fundamental Freedoms (e.g. right to privacy, prohibition of discrimination on any ground such as sex, race, color, language, religion, political or other opinion, national or social origin.
You guarantee that you will delete from your database the records of the mobile number relating to a certain mobile end user upon a request from such mobile end user. The mobile end user has the right to submit such request to you at any time.
Upon request you will provide CYBERCOM written proof of your compliance with our undertakings according to this statement.
You are solely responsible for all information that you submit to CYBERCOM and any consequences that may result from your post.
Not withstanding the provisions in the contract between you and CYBERCOM, should you breach of your undertakings according to this Statement you acknowledge the right for CYBERCOM to suspend or limit your access to the services. In case any claim is brought against CYBERCOM from any third party due to your breach of the undertakings laid down in this Statement, you shall indemnify and reimburse all liabilities, costs, losses and damages relating to such claim provided.
Try FREE sms software
&nbsp Download
Download Cybercom SMS broadcast software FREE
Click to buy From only $97
Blog