100% CLEAN award granted by Softpedia
Softpedia guarantees CYBERCOM bulk SMS Software with 100% Clean award, which means it does not contain any form of malware, including but not limited to: spyware, viruses, trojans and backdoors.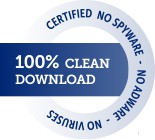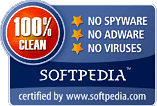 Our PC sms software product was tested thoroughly and was found absolutely clean; therefore, it can be installed with no concern by any computer user. Cybercom SMS Software has been tested in the Softpedia labs using several industry-leading security solutions and found to be completely clean of adware/spyware components. Softpedia has been impressed with the quality of our product and encourage us to keep these high standards in the future.
CYBERCOM sms broadcast software has been added to Softpedia's database of software programs for the Windows operating system. It is featured with a description text, screenshots, download links and technical details on this page.
Cybercom experiences, delivering it as a service and the free upgrade – means ongoing value to all our customers. For our enterprise customers, we'll continue to support the way many of them work today, with long-term servicing for their mission critical environments.